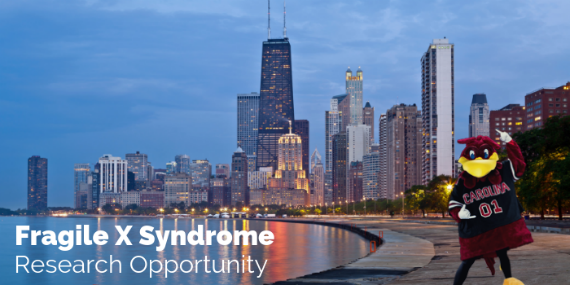 We're excited to be conducting a special study with collaborators at Loyola University in Chicago to learn more about brain development in infants and children with fragile X syndrome! The ultimate goal of this study is to enable early detection and promote targeted early intervention services so children with fragile X syndrome can learn to their full potential.
We are currently recruiting families in the Chicago area with children & infants 8 years old or younger who have been diagnosed with fragile X syndrome or the FMR1 premutation. The assessments will take place in the Chicago area.
For more information, click here!
We'd love to talk with you about this opportunity! Please contact us by email or by phone at (803) 777-5676 for more information or if you're interested in participating.