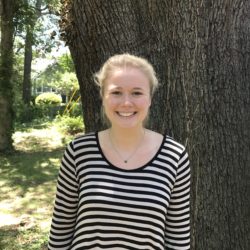 Chandler Knott
Undergraduate Research Assistant
Chandler Knott is currently a full-time Research Specialist at the Neurodevelopmental Disorders Lab.  She has graduated the University of South Carolina with a B.S. in Experimental Psychology and a minor in Counselor Education. Her interest in neurodevelopment disorders stems from her experience working with children with Autism Spectrum Disorder in educational as well as in therapeutic settings. In addition to her research interests of early detection and intervention of Autism Spectrum Disorder and identifying early indicators of anxiety in high-risk infant populations, Chandler is a Registered Behavior Technician and is passionate about implementing evidence based intervention programs.  Chandler plans to attend graduate school to pursue a Ph.D. in Clinical or School Psychology.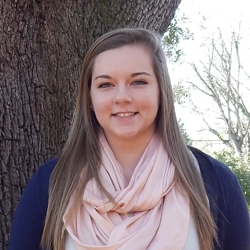 Alexis Brewe
Research Specialist
Alexis Brewe is currently a Ph.D. student in the Clinical Psychology program at the University of Alabama. She is a graduate of the University of South Carolina with a B.A. in Psychology and Criminal Justice. Her research interests include co-occurring psychiatric, emotional, and behavioral conditions for children with autism spectrum disorder. Alexis's previous research experience includes managing data and conducting behavioral assessments with the NDD Lab from 2014-2018.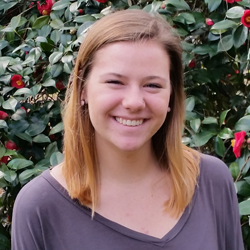 Carly Moser
Research Specialist
Carly Moser graduated with a BA in Experimental Psychology from the University of South Carolina in December 2016. She was a full time Research Specialist for the USC Neurodevelopmental Disorders Lab from 2017-2018. In Spring of 2019, she will begin a Ph.D. program in Communication Sciences and Disorders at the USC Arnold School of Public Health under the direction of Dr. Jessie Klusek.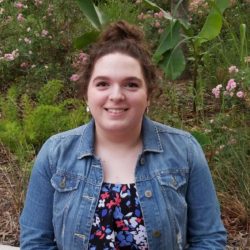 Kayla Smith
Research Specialist
Kayla Smith graduated from the University of South Carolina in May 2016 with a B.S. in Biological Sciences and minors in Psychology and Chemistry. She became interested in neurodevelopmental disorders through her volunteer work at the lab and at Palmetto Health Baptist emergency room as an undergraduate. Kayla plans to attend graduate school for Genetic Counseling.