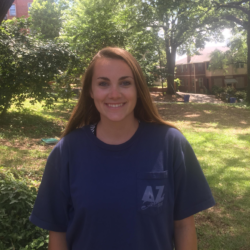 Maggie Besse
Undergraduate Research Assistant
Maggie Besse is a junior undergraduate in the USC Honor's College with a major in Biology and a minor in Health Promotion, Education, and Behavior.  Maggie is hoping to one day attend medical school to become a obstetrician and help establish maternal health clinics in third world countries.  Maggie's research interests include the environmental and biological factors that contribute to a higher risk of autism in autism siblings.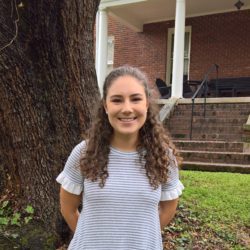 Alexis Vetack
Undergraduate Research Assistant
Alexis Vetack is a sophomore undergraduate student in the Honors College at USC. She is pursuing a Bachelor of Arts and Sciences (BARSC) degree to combine areas of study from public health, special education, and social work on a pre-med track. Her research interests are in the early detection and intervention of children with autism and how these interventions affect the child's development. After graduating, Alexis hopes to attend medical school so that she can one day work as a physician to provide better healthcare to individuals with special needs in rural communities around the world.